Drama industry will soon go into extinction, if our drama makers will not understand that they should really need to get out from second wife obsession. If I say extinction that means the value our drama industry currently holds globally. Today most of our dramas had failed to enthral us in terms of quality but on the flip side something is really getting better in terms of quality and that is our dramas OSTs.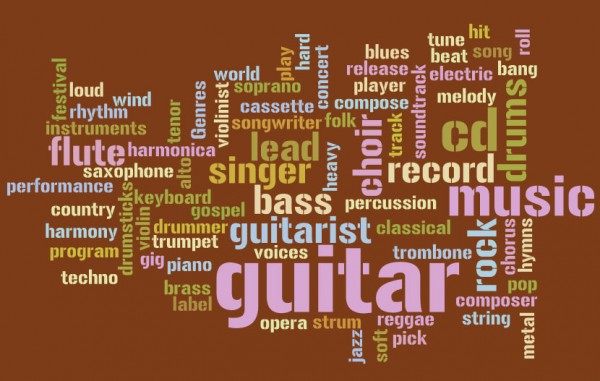 Pakistani dramas OSTs had never failed to mesmerize me in fact they are getting better and better. Each drama OST contains different melody and music. It will not be wrong to state that music directors, lyricists and composers are doing much better job than our drama directors and writers.
So here is the list of some melodious OSTs from current and recent dramas:
Aik Pal OST: Well I cannot say that Aik Pal drama is a mega project of HUM TV because up till now I cannot find anything in this drama that marks it as a mega project. However I find its OST quite mesmerizing. The soundtrack is slow but Nabeel's voice and its lyrics will keep you listening to it. The song is sung by Nabeel Shaukat Ali and Faiza Mujahid and the composer is well known Waqar Ali who is also a living legend providing beautiful and different compositions in every OST. I wonder why no one yet had given any award to him. That's weird seriously!
Dusri Biwi OST: "Aaja piya mene tere ishq mein jeena seekha, kese guzrein din yeh mere kesi guzri ratiyan piya" Well the drama is absolutely stupid and there is no doubt about it but one cannot stop listening to its OST. Extremely splendid vocals of Ahmed Jhanzeib with great music. The music is also composed by Ahmed Jhanzeib and lyrics are written by Samina Ejaz.
Dayar-e-Dil OST: We are all loving this drama up till now. Cannot say about story much but visuals are simply stunning and more over Haseeb Hasan's direction will keep you hooked up. Well the drama is not only good but its OST is mesmerizing as well. The starting lyrics of the OST contains Persian language (correct me if I am wrong). The OST is sung by Zeb Bangash and Momin Durrani whereas the song is composed by Shani Arshad and lyrics are written by Sabir Zafar.
Tum mere hi rehna OST: Although this drama ended 2 months before but one should really have a look on its OST, this song is beyond perfect. Exceptional singing and composition by Shuja Haider, simply love his stunning vocals. The lyrics are written by Sabir Zafar.
Alvida OST: "Dharkan bin kya dil rakhna, is se loon mein jaan chorha, Alvida aye dil alvida aye dil" Shafqat amanat ali is back with Alvida OST and his singing has taken this song to the whole new level. Sometimes you just needs to close your eyes and listen to this song. The OST is composed by another legend Sahir Ali Bhagga and lyrics are written by Imran Raza.
Khuda Dekh Raha hai OST: We all aware of talent that Agha Ali possesses in acting but who knows that one day he will stunned the audience through his mesmerizing vocals and composition skills. Yes Agha Ali is not only a great actor but a genius music composer and singer. I made my cousin listen to this song and next day literally he was tapping the replay button.
Mera Naam Yusuf hai OST: "Mera Rom Rom Khali aye,Mere Saray Khaab Jaali Nay. Mere Kol aa Dil Nu Samjha.Tu Mera Nahi". Not only this play will keep your eyes glued to the screen but its OST is one such fantastic song for your ears. The OST is sung by Rizwan Anwar who got such a soothing voice.
Goyaa OST: "Na soya hun na jaaga hun mein tere dard se aagah hun, na torna is dorr ko mein tere jism ka aadha" Ahh! One such great drama spoiled due to dragging. I wonder what pokes ARY to drag each and every drama. Anyways if you have stopped watching this drama it's not your fault but one cannot simply stop listening to its OST. The OST is sung by Shazia Ghazal and lyrics/composition is provided by Shuja Haider.
Seriously why our nation is so much obsessed of Bollywood songs and gives preference to it when our own drama songs are zillion times better than it. We claim to be patriotic and wants to compete India in every field but cannot stop listening and watching their content.